Profile

This journal should be viewed with discretion.
Free Account
Created on 2014-07-02 18:53:48 (#2285551), last updated 2017-01-29 (33 weeks ago)
375 comments received, 0 comments posted
61 Journal Entries, 1 Tag, 0 Memories, 15 Icons

About

Mini Bio
"Most people are other people. Their thoughts are someone else's opinions, their lives a mimicry, their passions a quotation."
Oscar Wilde
,
De Profundis, 1905
Irish dramatist, novelist, & poet (1854 - 1900)
What's to say about me? The name's Kia. I'm in my mid to late twenties. I used to be a nanny, but I currently make a living by being a freelance artist. (And semi professional fangirl.) Friends. Family. One daughter.
I also have a Batmobile, a utility belt, those nifty "bat toys", Superman's cape, Anakin Skywalker's lightsaber (as in Revenge of the Sith Anakin), and no clue what to do with it all... (I collect things. Okay?)
Did I mention I'm the most sane of my friends? (That's my claim and I'm sticking to it.) Yes, you should worry about that.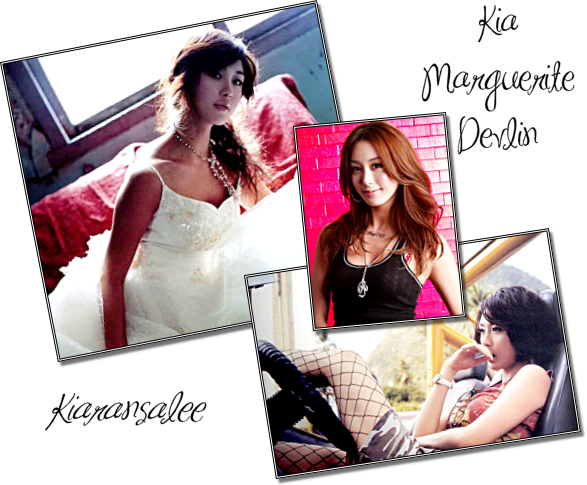 {Yes. Kia is a puppet. She's purely fictional. She isn't yours. She's mine. All right? If you simply *must* know who Kia is "played by", nosy bastards (<3), that would be Kim Eiji, formerly of Baby V.O.X. Who, for the record, is in no way connected to this. Okay? It's the wonders of the internet.}

Connect
80s
,
adventuring
,
anime
,
archery
,
art
,
baking
,
bows
,
cheerleading
,
children
,
choir
,
classical music
,
collecting
,
comics
,
crossbows
,
daggers
,
dancing
,
disney
,
dragonlance
,
dragons
,
drawing
,
drinking
,
explosions
,
family
,
fandoms
,
fantasy
,
final fantasy
,
friends
,
ghosts
,
greece
,
gymnastics
,
horror
,
illustration
,
kids
,
life
,
magic
,
movies
,
muffins
,
music
,
mystery science theater 3000
,
nature
,
nephews
,
nexus
,
nieces
,
parenting
,
pop culture
,
reading
,
romance novels
,
rpgs
,
shopping
,
sketching
,
strange words
,
superheroes
,
the 80s
,
toys
,
travel
,
undead
,
unsolved mysteries
,
vampires
,
video games
,
weapons
,
white noise
,
window shopping
,
writing
,
zombies

People
[View Entries]

[livejournal.com]
8th-sin
,
aiko-nakamura
,
blonde-goddess
,
buster-wolfa
,
chaos-fairy
,
desoulled-faith
,
elfshadow
,
goddessguided
,
iharthdarth
,
just-dev
,
kiaransalee
,
lightning-quick
,
mystra
,
the-new-shaman
,
twitchnosewitch
,
xander-harris
,
zhilbar

Communities
[View entries]

Member Of (5):

Subscriptions (7):

Administrator Of (0)

Feeds
[View Entries]

Subscriptions (0)

Linking
To link to this user, copy this code:
On Dreamwidth:
Elsewhere: